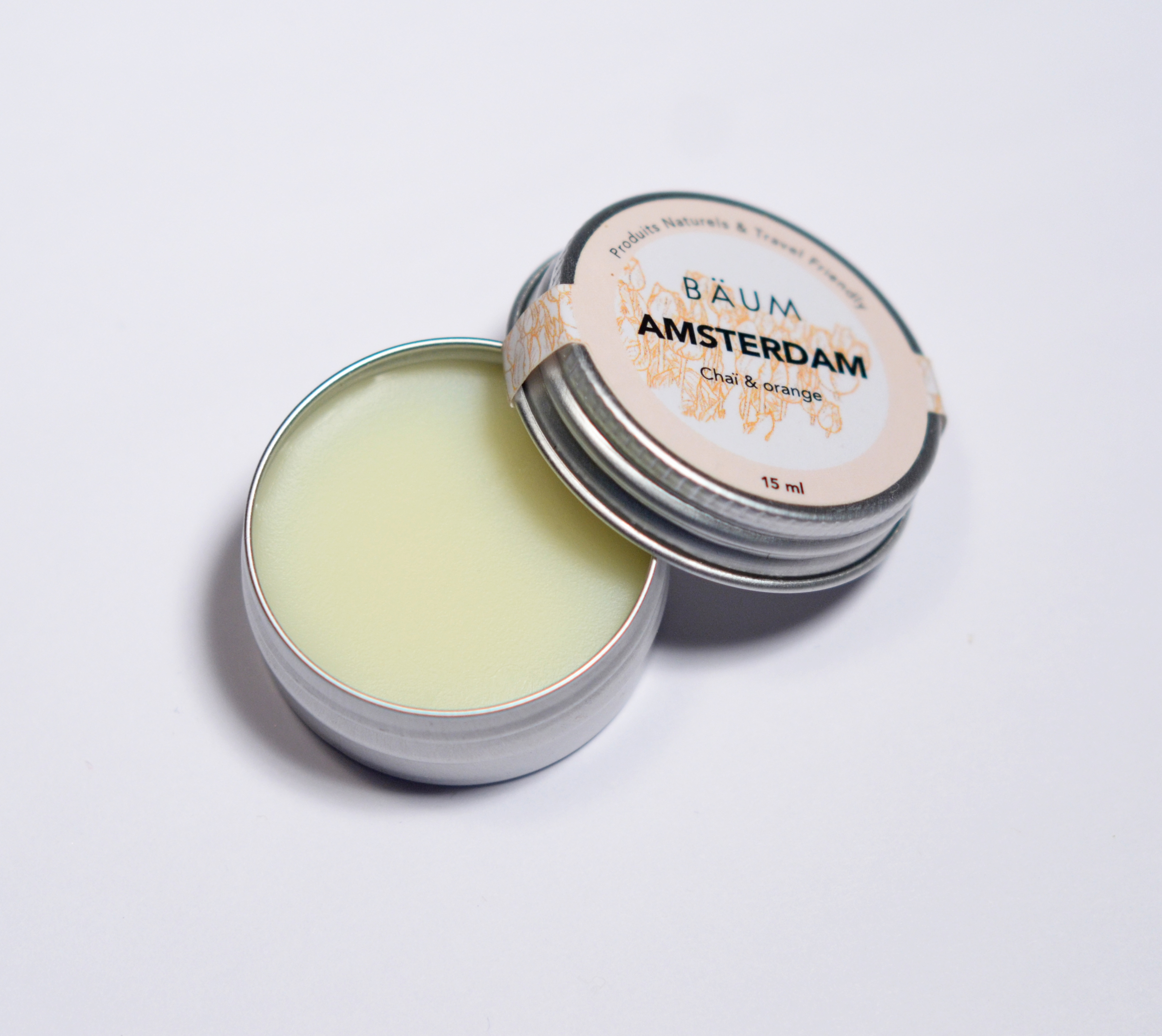 * The regular balm (beeswax) has a smooth and creamy texture, while the vegan balm (vegetable wax) is more light and shiny.
DESCRIPTION
Amsterdam moisturizing lip balm can also be used as a natural tonic and sexual stimulant, when massaged into the lower abdomen and spine.
The cinnamon essential oil has been used for centuries as an aphrodisiac, mostly for men.
The clove essential oil is known to be a general stimulant and aphrodisiac that soothes physical and sexual fatigue.
The sweet orange essential oil is also used in massage to relieve anxiety and stress.
The Amsterdam balm can also be used as a perfume when applied to the hot points of the body (inside the elbows and wrists, behind the earlobes and neck).
INGREDIENTS
Vitis Vinifera (Grape) Seed Oil, Beeswax (Cera Alba)*, Butyrospermum Parkii (Shea Butter)**, Coco Nucifera (Coconut) Oil, Citrus Sinensis (Orange) Peel Oil, Eugenia Caryophyllus (Clove) Flower Oil, Cinnamomum Zeylanicum (Cinnamon) Leaf Oil, Tocopherol (Vitamin E).
* Certified organic
** Certified organic and fair trade
SPECIAL WARNING
+ For external use only
++ Pregnant and/or nursing women, young children and people with health problems should ask their doctor's advice before using any medicinal plants or essential oils
+++ Robert Tisserand and Rodney Young (2014) demonstrated that sweet orange essential oil (Citrus Sinesis) isn't photosensitive as opposed to bitter orange essential oil (Citrus Aurantium).